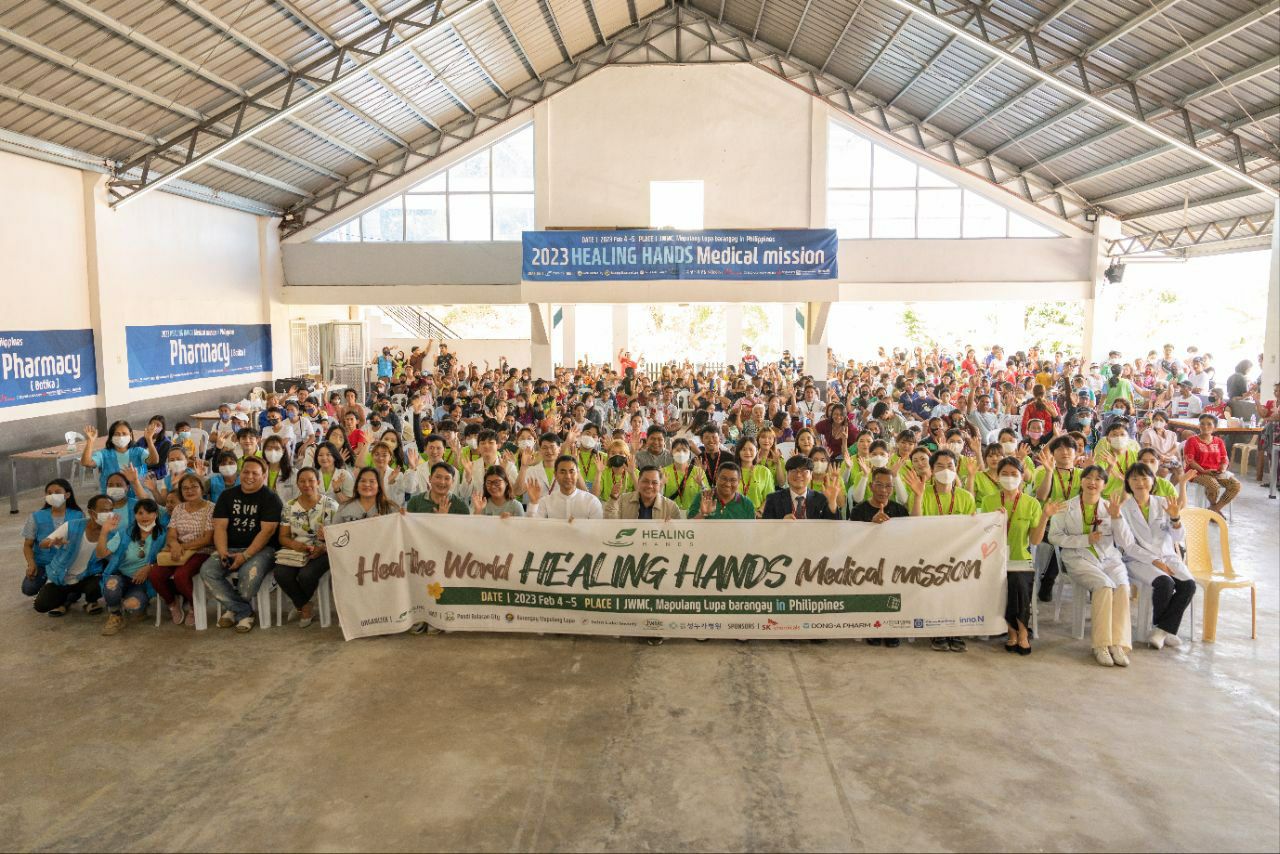 Photo: A recent medical mission held by St. Luke Society in the Philippines is a great example of the medical organizations that OA OCE partners with to serve the Pacific Islands (Credit: SLS)
The Pacific Islands, including Fiji, Tonga, Samoa, Vanuatu, Papua New Guinea, Solomon Islands, and Micronesia, are known for their stunning natural beauty and rich cultural heritage. However, these island nations also face a significant challenge when it comes to their medical facilities. Many of these communities have under-developed medical facilities that are ill-equipped to handle emergencies or provide necessary healthcare services to the community.
One typical example is Fiji. For many, it is admirable for Fiji to aspire to be a 'cancer-free' country, the reality is that many people in these communities are not being diagnosed or treated for cancer due to the under-developed medical facilities and poor public knowledge about the disease.
The challenges faced by these island nations are not limited to the lack of resources or infrastructure. There is also a shortage of skilled medical professionals, making it difficult to provide adequate medical care to those in need. Additionally, remote communities face unique challenges, as the lack of transportation infrastructure can make it difficult for people to access medical care.
Despite these challenges, there are opportunities for Olivet Assembly to serve the community and address the issues of under-developed medical facilities in the Pacific Islands. Here are a few ways in which OA Oceania are aiming to make a positive impact:
Pray for the people and communities affected by the lack of medical facilities. Pray for strength and resources for medical professionals, for the safety and well-being of the community, and for opportunities to make a difference.
Support medical missions or organizations that are working to improve medical care in these communities. There are many Christian organizations that are dedicated to providing medical care in under-developed regions. By supporting these organizations financially or through volunteer work, OA is aiming to make a significant difference.
Support efforts to improve infrastructure and resources for medical facilities. This includes supporting local initiatives to improve transportation infrastructure, providing funding for equipment and supplies, and advocating for government support.
Support education and training programs for local medical professionals. By investing in education and training for local medical professionals, Olivet Assembly aims to help to address the shortage of skilled medical professionals in these communities.
Provide care and support to those in need. Christians can provide care and support to those in need by volunteering at local medical facilities, offering transportation to those who need it, or providing emotional support to those who are struggling.
Provide the education and promotion for the general public of basic health and medical knowledge. This includes providing information on healthy lifestyle choices, disease prevention, and the importance of seeking medical care when necessary.
The challenges faced by the Pacific Islands in relation to under-developed medical facilities are significant. However, it also presents opportunities for Christians to make a positive impact. Through the efforts mentioned above, Olivet Assembly Oceania seeks to serve as the hands and feet of Christ, bringing hope and healing to those who need it most.